Home Learning Isolation Packs

FREE and Available Now!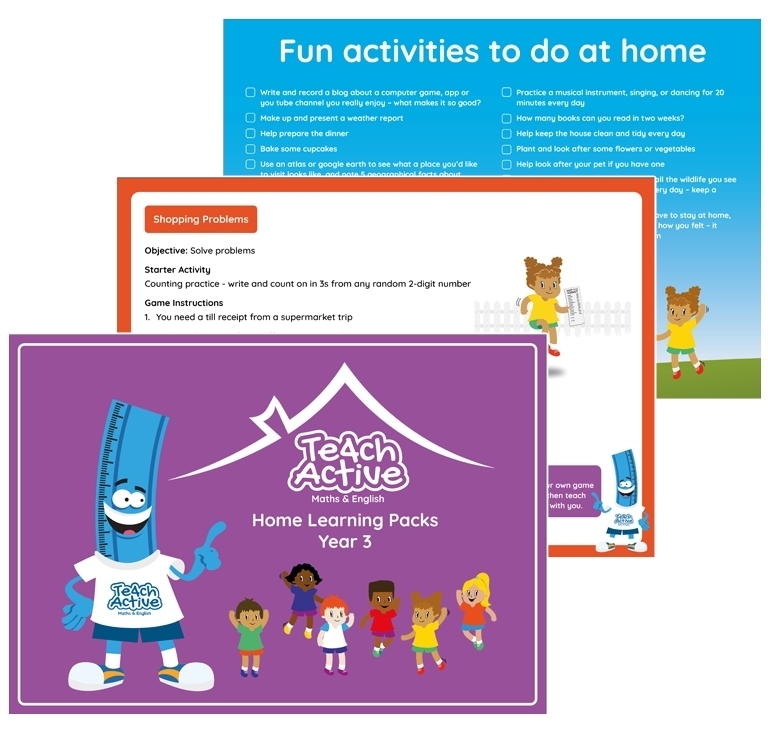 We understand now is a tough time for teachers – having to plan for children in school and for any children/bubbles who need to stay at home and isolate. To support our schools, the Teach Active team have put together a two week 'Home Learning Isolation Pack' for each group from Foundation to Year 6. Each pack contains two weeks' worth of fun and engaging Maths and English activities, chosen to encourage independence, increase confidence and develop fluency in the key skills of number, reading and writing.