The latest lockdown will have an impact on children's activity levels, mental and physical health. Teach Active can provide support for schools, teachers, and children during these challenging times by helping bridge the gaps in learning and increasing levels of physical activity in school and at home.
Support children still in school (children of key workers and vulnerable children)
Provide lessons for live and remote learning (saving teachers planning time)
Homework activities children can do with parents/ carers.
Home Learning Isolation Packs for those who are having to self isolate
The resource is used by thousands of teachers and pupils on a weekly basis. It includes: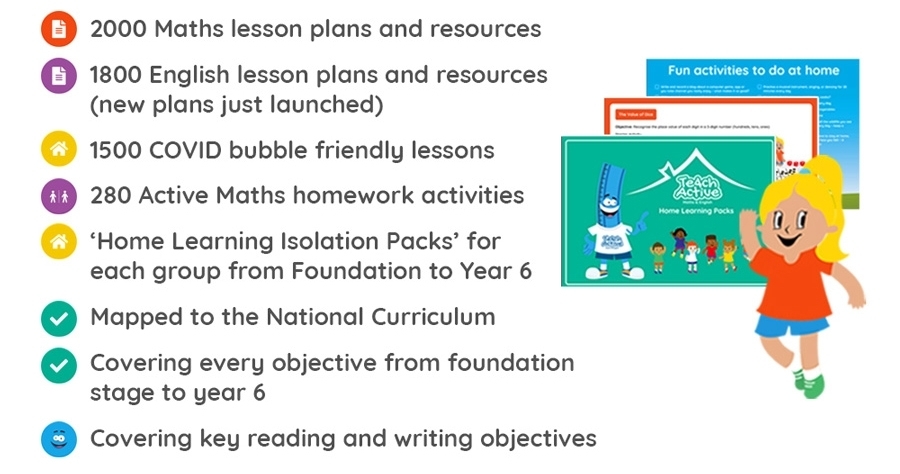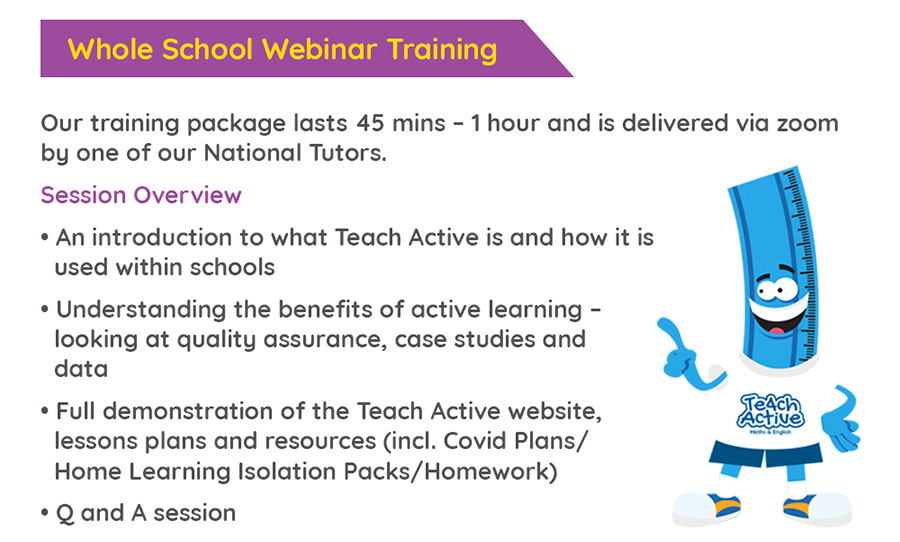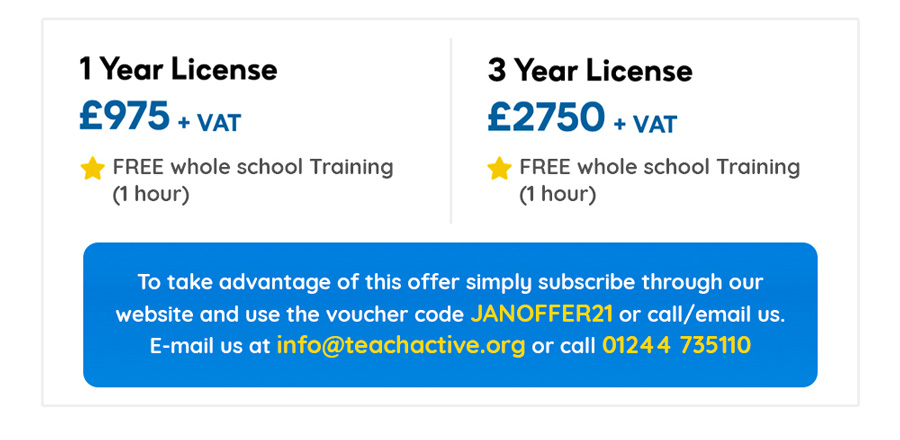 *All prices subject to VAT. This offer applies to full-price Teach Active subscriptions purchased in January & February 2021. This offer ends on 28th February 2021 and cannot be used in conjunction with any other offers.