Access 250+ different activities, all designed to complement your child's learning in school, in a fun and active way.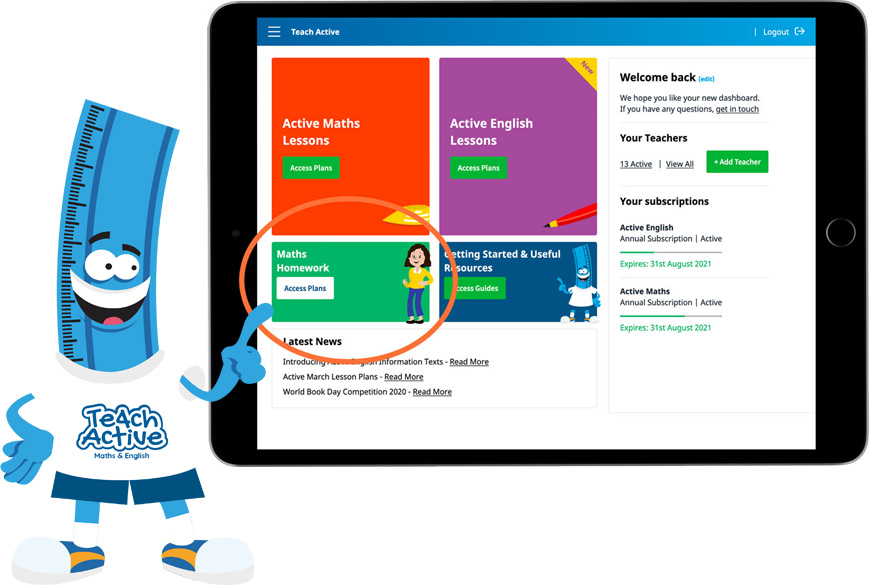 With the current situation with Covid-19 and the uncertainty surrounding school closures, Teach Active was keen to remind you that as part of all current Teach Active subscriptions, a FREE HOMEWORK resource is available. This resource will allow children to continue their active maths at home – allowing parents to access age-appropriate resources covering all aspects of the curriculum. The homework resource is fun and engaging for children – and simple and easy for parents/carers.
To allow parents to access the plans, all schools need to do is share with them the individual school homework 'log-in' – this can be found on your Teach Active dashboard. Schools share this link via letter, e-mail, text and links on their school website. All plans are printable should any families not have internet access.
To support schools in promoting and communicating this resource to parents/carers, below are two useful documents:
1) Homework Guide for Teachers - Click here
2) Homework Guide for Parents - Click here
If you have any questions regarding this or need any support in setting up this element of your account, please do not hesitate to contact one of the team. We are here to support you.